Featured Speakers:
(click photo to learn more)
With Hosts: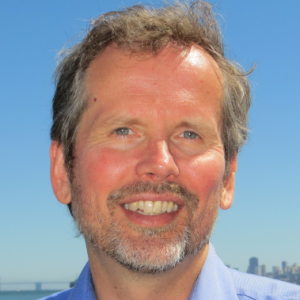 Philip Hellmich
Director of Peace
The Shift Network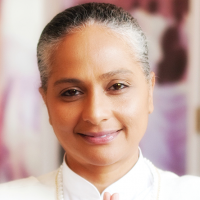 Sister Jenna
America Meditating Radio Host
Founder, Brahma Kumaris Meditation Museums
Are you disheartened by the increasing division showing up around the world?
Are you concerned for our future — and for the futures of generations to come?
When you get right down to it, as a human race we have what it takes to transform our world. We DO have the will, the intelligence, the resources, the heart and the leaders to address and heal the areas of our planet that need it most...
There are brilliant changemakers all over the globe making meaningful progress on critical issues — the environment, health, human rights, women's issues, economic justice and peace, to name a few.
And, we're being called to work in collaboration and partnership like never before, to create the comprehensive changes we need... for a world that works for all.
So what's keeping us from achieving global transformation?
Division, differences, "othering," NIMBY (not in my backyard) and more...
This fragmentation is not new; however, as our world has become more connected, the impact of divisions and violence ripples further and faster than ever, and is increasing every day. We all witness this in the news, on social media, in community group meetings, even in levels of government.
Finding Common Ground, taking place August 7-9, offers a path forward...
This 3-day Summer of Peace summit shares cutting edge peace practices for building bridges, closing gaps, and connecting and promoting agents for change who are working to create a comprehensive blueprint for global transformation.
We'll highlight changemakers and their personal stories of transformations that led them to authentic and powerful action. These stories include a Palestinian living in Bethlehem who turned to the ancient wisdom of Jesus (love your enemy) to learn how to love Israelis; a former CIA counterintelligence agent working with the U.S. military in the Iraq war who has created a global movement, "others into brothers," turning enemies into allies; and an African American musician who befriends KKK leaders and engages them in the work to end racism in America — to name just a few.
You'll discover the insights they gleaned and the tools they used, so YOU can stay positive and engaged in the face of challenging situations. You'll also join an inspiring global community working for the promotion of peace, justice, sustainability and lasting change.
Moving From Vision Into Action
Each day we'll feature an incredible lineup of changemakers who will guide you in channeling your passion and purpose to make your most meaningful contribution to our world. They'll share exactly how they have found common ground in their communities and created a blueprint for change through their innovative peacebuilding work — that you can follow!
We invite you to join us each day of this summit as we take a deep dive into these life-changing, world-changing topics:
Day One: Personal Transformation How to prepare yourself to find common ground with others
Day Two: Interpersonal Transformation How to find common ground with anyone you are looking at as "other"
Day Three: Collective Transformation How to find common ground in your community and our world
Together, we can create a peaceful, sustainable, transformed world.
Here's some of what our brilliant speakers will be sharing with you...
Caroline Myss lkjas jh8uru hujdfkjh fhfj eiuyryu kjxhj lkjh hfjkdlkjh hjkldkjhf

Marla Maples

Sister Jenna

Shariff Abdullah

Chief Phil Lane, Jr.

Robert Thurman

Deborah Deborah Greene

Shamil Idriss
During Finding Common Ground, you'll discover:
Deep personal healing transformation practices to open your heart and lead to practical (and profound!) expressions of love and compassion for the "other"
The underlying layers of the he Palestinian-Israeli conflict that are not known and how these stories shape our identities and realities
How tribal women of Pakistan are using ingenuity, diplomacy, and engaging all stakeholders — turning enemies into allies — to change entrenched behaviors in families and communities, including ending honor killings
The power of healing beyond violence and trauma and how inner-peace supports your wellbeing
Healing race in America and how we can move from tragedy to victory
Your role in bringing racial healing to your community and country and ways you can make a difference — right now!
The vital role of women in creating harmony and building a more sustainable future
How to develop cultural humility, radical healing, and courageous conversations where people can feel both safe and brave!
How to build bridges across difference and disagreement
How to talk about power, privilege and prejudice without creating shame
How to find hope for peace and justice in these perilous times of rising xenophobia
An introduction to Nonviolent Communication and how to speak up about everyday microaggressions related to gender and race
How to avoid common, often not considered, pitfalls in the methods some organizations use to increase its diversity
That Peace is possible — even in war torn areas with longstanding conflicts — through peace activism and tapping into our common humanity as the basis for change
A groundbreaking multi-disciplinary art project which brought 10,000 people together for healing and reconciliation
How to use ritual and ceremony to channel and create artwork that can transform a land plagued by war and trauma into a space of love and light
How to become a visionary leader and global citizen and ways to engage in your community as a peacebuilder
A global network of grassroots visionaries who are committed to "turning the Other into a brother" and how these everyday citizens changing the world
Extraordinary global peacebuilders and the work they are doing to change our world
The inherent goodness in the world and how our collective light can overcome any darkness we might face as a global family
Inspiration from leading luminaries, many of whom have devoted their whole lives to creating peace and a sustainable world for all
Leaders who are collectively capable of creating the global transformation we all would like to see
Plus, join a global community of pro-active peacebuilders who are discovering how to BE peace while promoting peace.
We know that you're a changemaker too, and we'd be delighted to have you join us for this powerful event!
We are grateful to our Finding Common Ground summit co-sponsors: