The Power of Music and Prayer
Broadcast on October 08, 2018
With Joanne Shenandoah & Leah Shenandoah
Renowned musician Joanne Shenandoah and her multi-talented daughter Leah Shenandoah share about coming from a long line of matriarchs, and the power of prayer and music. They even treat us to a beautiful healing song.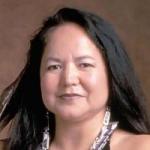 Joanne Shenandoah, PhD, is one of "America's most celebrated and critically acclaimed Native American musicians of her time" (Associated Press). She is a Grammy Award winner with 3 nominations and over 40 music awards, including 14 Native American Music awards – a Hall of Fame Inductee. Her music ranges from solo to full symphony and 22 recordings.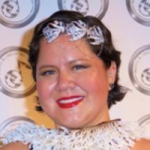 Leah Shenandoah is an Oneida Iroquois Wolf Clan award-winning singer-songwriter, jeweler and multi-media artist. She considers herself a radical compassionist in a world filled with suffering.