The Great Law of Peace
Broadcast on November 18, 2015
Hosted by Phil Lane
With Lee Brown, Ph. D.
Emphasizing the beauty and importance of our relationship to everything, Dr. Lee Brown reminds us how highly interconnected our family trees are. Since all religions stem from the same source, spiritual seekers are looking for the same truth that speaks to them. Humankind has gone through a suppression of the heart which has caused a split away from the values of interconnection. We educate the mind but we do not educate the heart in emotional development. Even as the extremes of poverty and wealth are spreading, our hearts are beginning to re-awaken to the principal of our oneness as a humanity, relatives "of one family who will eat from one dish".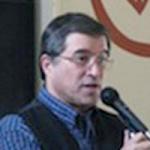 Coordinator of the Indigenous Doctoral Program, Executive Director of the Indigenous Institute of Aboriginal Health at UBC
Dr. Lee Brown is the coordinator of the Indigenous doctoral program in The Department of Educational Studies and executive director of the Indigenous Institute of Aboriginal Health at the University of British Columbia where he wrote his thesis entitled: Making the Classroom a Healthy Place: The Development of Affective Competency in Aboriginal Pedagogy. He is the Co-author of the Sacred Tree, an educational curriculum based in Aboriginal values and epistemology. He has been the keynote speaker at many Aboriginal conferences including the Awassis Education Conference held each year in Saskatoon. He has been invited to share his knowledge of culture and healing in over five hundred Indigenous communities in North America. Lee is a member of the Cherokee Nation and the Wolf Clan.