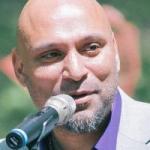 Mikuak Rai
Co-Founder of Planet Restoration, Founder and Creative Director of WorldBridge Media
Mikuak Rai is a self-described 'creative catalyst' whose passion centers on the intersection of creative arts, planetary culture and transformative consciousness. He strongly believes that every individual is, inherently, an artist possessing something meaningful to express and contribute toward making the world a better place. He is co-founder of Planet Restoration, an emerging 'creative movement' using music and media to educate, empower and inspire people to "choose love and honor the circle of life." Through its weekly online radio broadcast, PR 13:20, Planet Restoration highlights and explores Indigenous, timeless wisdom and the evolving, creative impulse expressing itself through humanity in ever-new ways.  Mikuak is also founder and creative director of WorldBridge Media, an independent 'new media' consulting and technical production services provider. Over the past two years, he has been production coordinator of the Nexus Global Youth Summit, a growing network of next-generation (millennial) wealth-holders and social entrepreneurs, convened at the UN headquarters in New York City, to explore solutions and foster collaboration to address some of the world's greatest challenges.
At the Nexus Summit this past summer, Rai stepped out of his technical role, conceived and moderated a well-received panel discussion entitled Personal and Planetary Ecology: Building the New Operating System. Rai lends his skills to a variety of other leading-edge, service-oriented efforts including URI's Global Indigenous Initiative (GII) that aims to give voice and visibility to Indigenous wisdom and faith traditions worldwide; Declare Empathy Coalition's advocacy to end modern-day slavery of India's Dalit population; Project Blue Hands Society's efforts to engage young children, creative artists, and community members in outreach efforts to help the homeless and people-in-need living in downtown Eastside Vancouver, BC; and the ongoing promotion of Calendar Change (13 Moon/28-day Calendar) via the Foundation for the Law of Time.  An accomplished singer/songwriter/composer and music producer, Mikuak feels 'at home' performing live on stage, and thoroughly enjoys working in collaboration with other creatives.  
Sessions with Mikuak Rai
(1)
Connecting 7th Generation Voices of Uganda and the Americas
Broadcast on November 19, 2014
Hosted by Mikuak Rai
With Vanessa Asolo (aka MC Flower) & Silas Balabyekkubo & Mikuak Rai
Tune in for a wonderful discussion on the power of HipHop culture as an Indigenous form of expression and its impact on the youth of Uganda. It is empowering young people from Africa and influencing and inspiring members of the Human Family from around the World.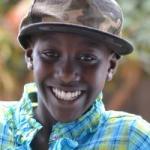 Vanessa Asolo, also known as MC Flower, is an intelligent and gifted young woman who is making a tremendous impact through her hip hop practices. Her work is encouraging parents to support their children's activities of self-expression and inspiring both young and old to celebrate their creative talents. At the age of seven MC Flower joined the Bavubuka Foundation's Music and Arts Creative Workshops and since then she has represented the future generation of Uganda's burgeoning hip hop culture on numerous national stages with internationally and nationally celebrated artists such as Nneka, Kween G, Babaluku, Sifa Kele, Atlas and Tshila. Now, at just 10 years of age, she has just been elected for her second term as Entertainment Minister at Makindye Junior School where she humbly celebrates celebrity status. Both in her community and nationally MC Flower is showcasing her critical thinking and passion for child advocacy through freestyling and her Luga Flow indigenous hip hop practices which are being highlighted across Uganda on both radio and television platforms.
MC Flower is a regular performer at International Women's Day and Earth Day celebrations and has also performed at Power of Hope Mulago Pediatric Kids Camp and Uganda Youth Conference. She has been featured on NTV Celebrity Kids as the first and youngest hip hop woman to hit the media waves. She is an integral part of the young Phenomenal Women's team and is always contributing to her community and her peers through creative outreach opportunities. She is the first student to be permitted by her school to run a series of hip hop creative work shops through Bavubuka's Kids for Kids Hip Hop Outreach Program; this is the fulfillment of a promise she made to her peers at the assembly announcing her election as Entertainment Minister. MC Flower is currently developing her web series called Let's Chat. This is another first that this creative, passionate youngster will have accomplished before her 13 birthday!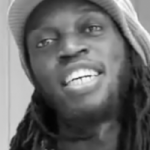 Founder of the Bavabuka Foundation, Founding Member of Bataka Squad (Hip Hop Group)
Silas Balabyekkubo (aka Babaluku) is an award-winning musician, producer, community youth activist and social entrepreneur who founded the Bavubuka Foundation. Also a founding member of Uganda's legendary hip hop group, Bataka Squad, Silas is known for introducing Luga Flow to Uganda's creative scene. This unique and powerful style of positive Hip Hop music has inspired youth in Uganda to embrace and celebrate their native languages, culture and tradition. Silas is dedicated to changing lives and giving hope to young people, from the ghetto slums of Kampala to war torn Northern Uganda. Through the Bavubuka Foundation Silas supports projects that are calling forth the spirit of Ugandan people in creative arts, youth empowerment, education, community development, sports, fashion, journalism, and community-building events.