Guided by Ancestors to Awaken Humanity
Broadcast on November 18, 2014
Hosted by Phil Lane
With Audri Scott Williams
Sister Audri Scott Williams is a gifted healer and social activist who is in close contact with her Spirit guides. She will share powerful stories about experiences with her Spirit guides and how they have taught her how to help heal and awaken peoples around the world. She also will talk about how these lessons learned can be applied to the Vatican's Papal Bulls which resulted in the Doctrine of Discovery.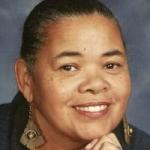 CEO, NOWTIME Media; Trustee,Spirit of Truth Foundation; Global Trustee, URI;
Audri Scott Williams led the Trail of Dreams World Peace Walkers over 6 continents, and the 13 Moon Walk 4 Peace across America. She has received awards for her service to humanity, including: The Presidential Certificate of Merit (President Bill Clinton), HBO Hearing Her Voice, Telling Her Story; Volvo for Life American Heroes Award; and the 2008 URI Bowes Award to the Trail of Dreams Team (awarded in India). She holds a Master's degree, Naropa University in Indigenous Science; a BA in Criminology, University of Tampa; with post graduate studies at Harvard University, University of Maryland, and American University. She is a woman of considerable professional accomplishments: the Interim Global Indigenous Coordinator for the United Religions Initiative; the co-convener of the Hidden Seeds Global Indigenous Gathering; an Apprentice with the WorldWide Indigenous Science Network; a former Dean of Instruction at the Institute of Divine Wisdom in Atlanta, Ga.; Dean of Continuing Education and Community Service at Charles County Community College; co-founded a youth theatrical company, Uprising; Global Trustee for the United Religions Initiative; Co-Chair of The Red Flame for Freedom Movement to end Modern Day Slavery; authored several books; a dynamic public speaker and producer. Most recently, Audri is a candidate for the US House of Representatives in the 2018 elections, in her home state of Alabama.