Heart Centered Consciousness for a Walk Toward Peace
Broadcast on November 17, 2015
Hosted by Phil Lane
With Audri Scott Williams
Join vision keeper and humanitarian, Audri Scott Williams, as she calls us to awaken as a humanity, building relationships and deepening heart-centered consciousness and communication. Audri describes a world where we have lost sight of who we are — one human family — but through reconnecting with one another, we can form new partnerships where everyone is valued and no one and no aspect of Mother Earth is disposable. We are now ready to transition into a space of greater understanding of the human family and the trust that indigenous communities have been holding.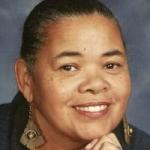 CEO, NOWTIME Media; Trustee,Spirit of Truth Foundation; Global Trustee, URI;
Audri Scott Williams led the Trail of Dreams World Peace Walkers over 6 continents, and the 13 Moon Walk 4 Peace across America. She has received awards for her service to humanity, including: The Presidential Certificate of Merit (President Bill Clinton), HBO Hearing Her Voice, Telling Her Story; Volvo for Life American Heroes Award; and the 2008 URI Bowes Award to the Trail of Dreams Team (awarded in India). She holds a Master's degree, Naropa University in Indigenous Science; a BA in Criminology, University of Tampa; with post graduate studies at Harvard University, University of Maryland, and American University. She is a woman of considerable professional accomplishments: the Interim Global Indigenous Coordinator for the United Religions Initiative; the co-convener of the Hidden Seeds Global Indigenous Gathering; an Apprentice with the WorldWide Indigenous Science Network; a former Dean of Instruction at the Institute of Divine Wisdom in Atlanta, Ga.; Dean of Continuing Education and Community Service at Charles County Community College; co-founded a youth theatrical company, Uprising; Global Trustee for the United Religions Initiative; Co-Chair of The Red Flame for Freedom Movement to end Modern Day Slavery; authored several books; a dynamic public speaker and producer. Most recently, Audri is a candidate for the US House of Representatives in the 2018 elections, in her home state of Alabama.